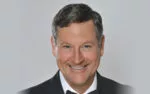 Kevin
Join Kevin Saturday from 6am-10am for the Morning show on Real American Country 99.7 The Bull.
Enjoy waking up on Saturday morning with Kevin Sidenstricker! Saturday Morning just got better! Don't hesitate to email him directly at kevin@amiradiogroup.com if you have something to contribute to your community.
Kevin has over 30 years of experience in leadership and management. He is a retired Navy Commander/F-14 Tomcat Radar Intercept Officer and Project Manager. He also has a little over four-plus years acting for TV/Film/Theatre, hosting/cohosting talk shows and fashion events in Washington, D.C., and Baltimore. You can find Kevin's audiobooks that he has narrated on any online book service.  In Joplin, he has been a radio station News Director and DJ and a Player Development Manager/Casino Host, now back to radio with American Media. Kevin is NOT shy in front of a microphone, a camera, or on stage.  He has an advanced certification in SCUBA and is current as a general aviation private pilot.