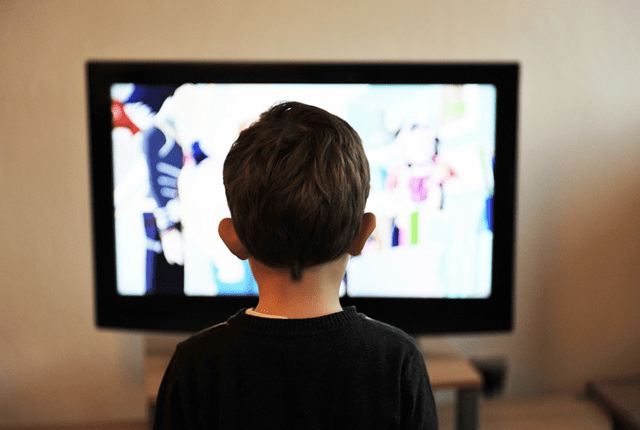 Courtesy Pixabay
We have created a list of great ways to decrease "screen time" and enrich your family's time spent together. Kids of all ages will enjoy most of these activities.
Scholastic set up a great 'Learn From Home' website. They have broken the website into Four categories: PreK and Kindergarten, Grades 1 and 2, Grades 3-5, and Grades 6+. You will find one week of lessons for each category. The site will soon be updated with and additional 15 days very soon. Click here for the website

---

We found a list of education companies offering free subscriptions due to the school closing. Click here for the complete list.

---

Netflix: We found a great resource to help us unvegetate our kids, to help you insert some educational tv into the day to day. Click here for the list.

---

Take the kids on an adventure with over 30 Virtual Field Trips. This is fun for kids and adults alike, let's learn something new. Click here for the complete list
---
Switcher Zoo
Watch, listen and play games to learn all about amazing animals.
---
Nat Geo for Kids
Learn all about geography and fascinating animals.
---
Into the Book
Go "into the book" to play games that practice reading strategies
---
Suessville
Read and play games, and hang out with Dr. Suess and his friends
---
Fun Brain
Play games while practicing math and reading skills.
---
PBS Kids
Hang out with your favorite characters all while learning
---
Star Fall
Practice your phonics skills with read-along stories.
---
Storyline Online
Have some of your Favorite stories read to you by movie stars.
---
1000+ Indoor Activities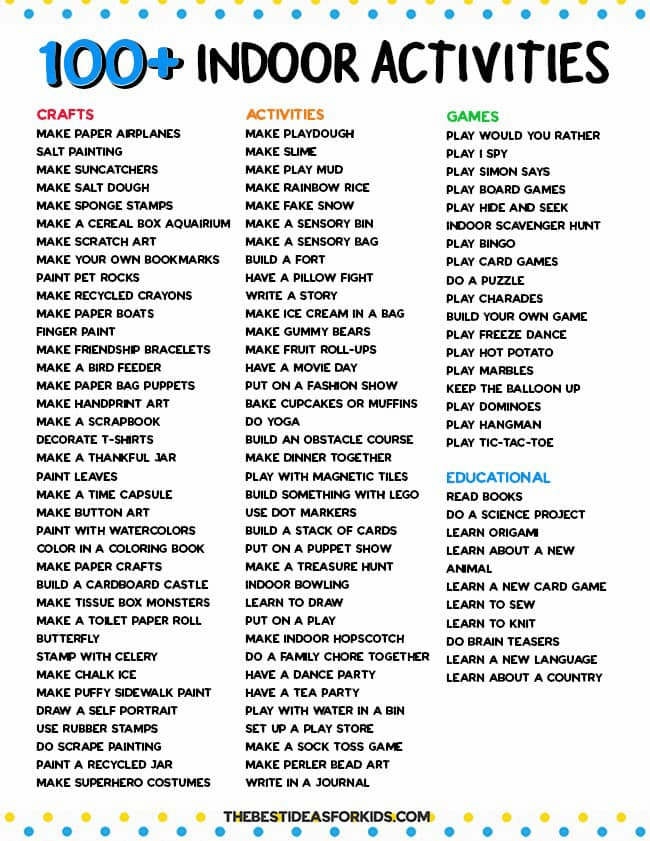 ---
Non-screen activities you can do at home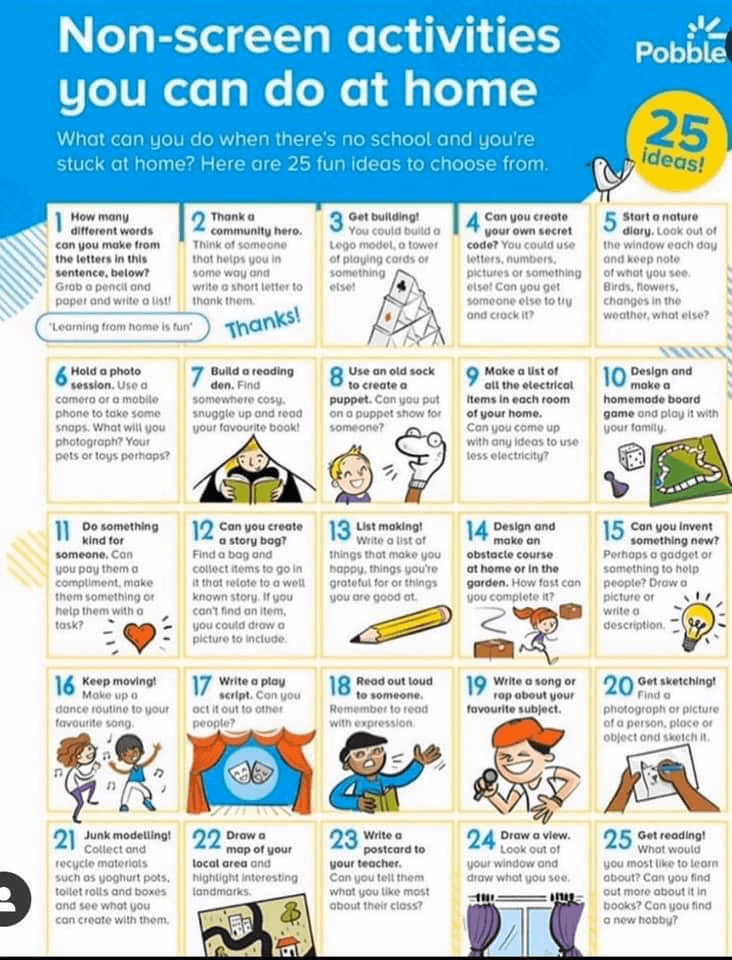 Tags: