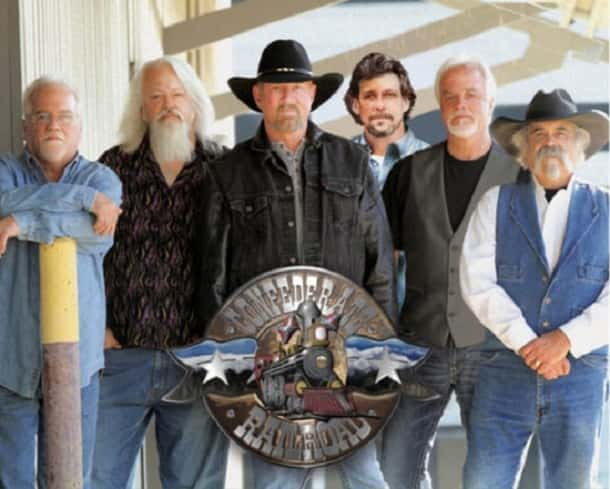 Photo: Contributed by Confederate Railroad
99.7 The Bull had a chat with Danny Shirley, lead singer of Conferderate Railroad, about their upcoming show at Banjo's in Pittsburg, KS on Saturday, November 16th. Listen to the entire interview here! Read more for full details about the show at Banjo's.
Confederate Railroad in concert at Banjo's – 134 S. Hwy 69 in Pittsburg
Saturday, November 16th
Opening act is BJ Pruitt and the Barn Stormers
$17 in advance, $22 day of show – find out more details on Stubwire.com
Doors open at 7, show starts at 9
Must be 18 to enter, 21 to drink
Christy'll have her crazy shots and drink specials, and you can order a homemade burger basket from the grill all night long.