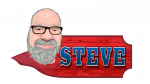 Steve
Steve Smith is a long time resident of the Four States. A radio veteran of 30 years,  many of those spent on 99-7 The Bull.
"It's a lot of fun getting up early and sharing this great country music. My style is let the music talk, and everyone is happy. Having grown up in a rural area of southwest Missouri. The music we play was a huge part of my life. My Mom is a huge Statler Brothers fan, and I try to play at least one Statler Brothers song in the morning for her. Sometimes, two. I'm always a little surprised how music affects people. Happy songs, sad songs, funny songs, and love songs. They all spark something."
---
Join Steve from 6am-10am for the Morning show weekdays on Real American Country 99.7 The Bull
6am – National Anthem
7am – Pledge Of Alliance
7:30 – Earl Pitts – Earl is a TRUE American!
8am – Strait at 8 – Two George Strait songs to kick off your 8am hour
Tags: morning show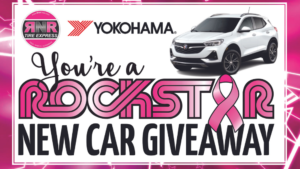 Nominate a breast cancer fighter/survivor to win a brand new 2021 Buick Encore! Text RNR to 77000 to nominate your Rockstar today! 99.7 KBTN supports all breast cancer fighter/survivor
---