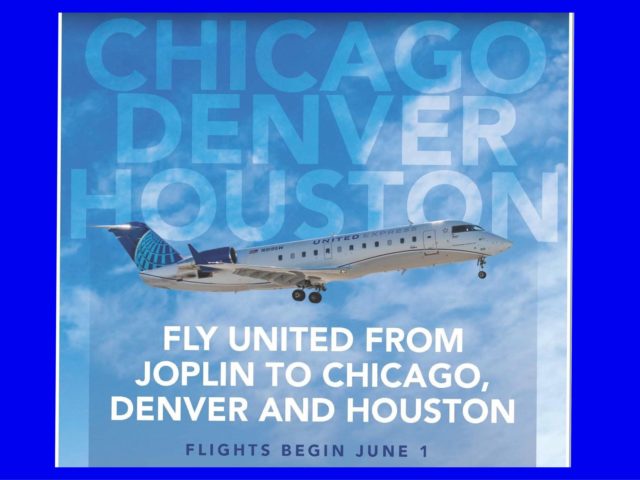 Courtesy FB/Joplin Regional Airport
 Great news and just in time for summer!  We will be able to fly out of our Joplin Regional Airport to major hubs in Chicago, Denver, and Houston starting June 1st.
Although we will miss our American Airlines friends greatly, we are excited to welcome United Express with daily flights to Chicago, Denver and Houston starting June 1.
Tags: