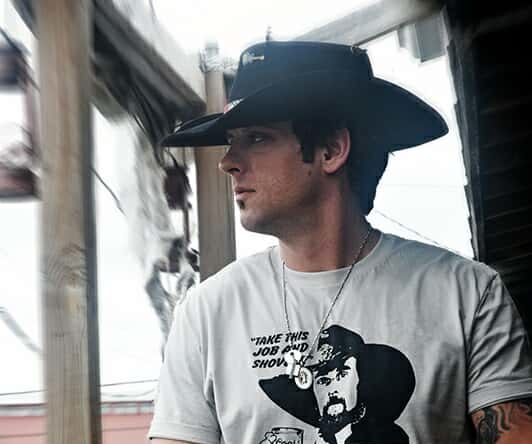 Kaleb McIntire attributes his success to fans, friends, family, and "the big man upstairs." 
McIntire, a Joplin native, is currently in the running for Male Artist of the Year as well as Album of the Year with his album "Still Some Kind of Crazy" in the 2020 Texas Country Music Awards (TCMA). "There's the CMAs (Country Music Awards) and then there's the TCMAs," said McIntire. 
McIntire originally moved from Joplin to Nashville when he signed his first record deal. In 2012, McIntire's "Redneck In All of Us" reached No. 33 on the Country Breakout Charts by Music Row. Always proud of his roots, he had been back to Joplin to shoot portions of the music video for the song. Things were looking up that year until McIntire was injured in a serious accident while living in Nashville. 
After the accident, it didn't make sense for McIntire to continue living in Nashville while he recovered. He moved back to Joplin and had the opportunity to reevaluate his situation. "It was a God thing," said McIntire. "I think he works in mysterious ways." 
The car wreck is ultimately what motivated McIntire to take his music to Texas. According to McIntire, "My first fans were from Missouri and they like a certain sound. Texas allowed the most freedom for me musically." 
McIntire did not initially receive a warm welcome in Texas."It took them a minute to accept me," he said. "I'm not afraid to tell people where I'm from." But they have finally started to accept McIntire as well as his music. 
According to the TCMA Facebook page, "The TCMA vision is to be the most effective resource for the industry, while expanding Country Music — a genre which is not only in and about Texas, but transcends from shore to shore and around the world."
Want to vote for Kaleb McIntire or another Texas country music artist? Cast your vote in the Texas Country Music Awards by following the link here: https://texascountrymusicassociation.org/2020vote